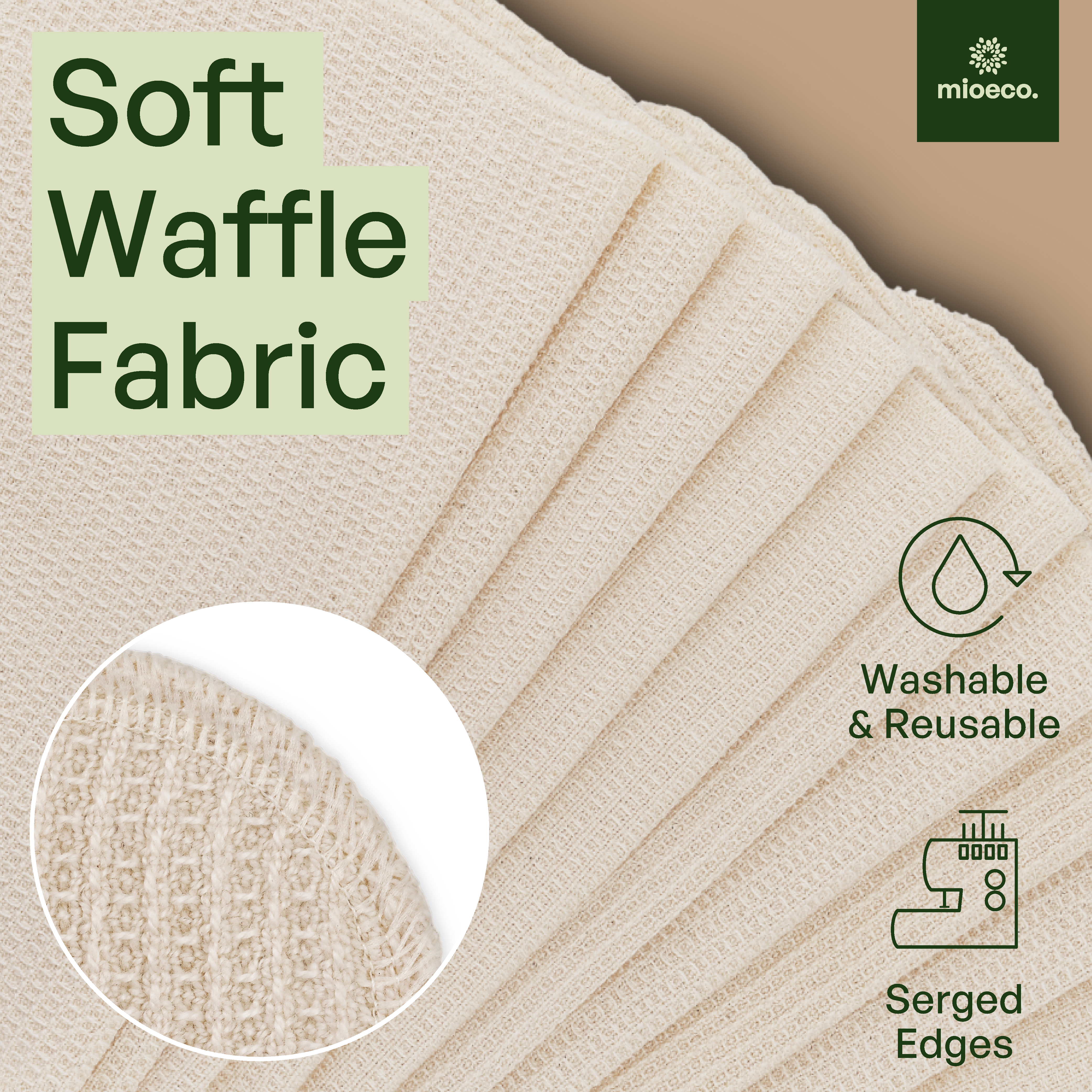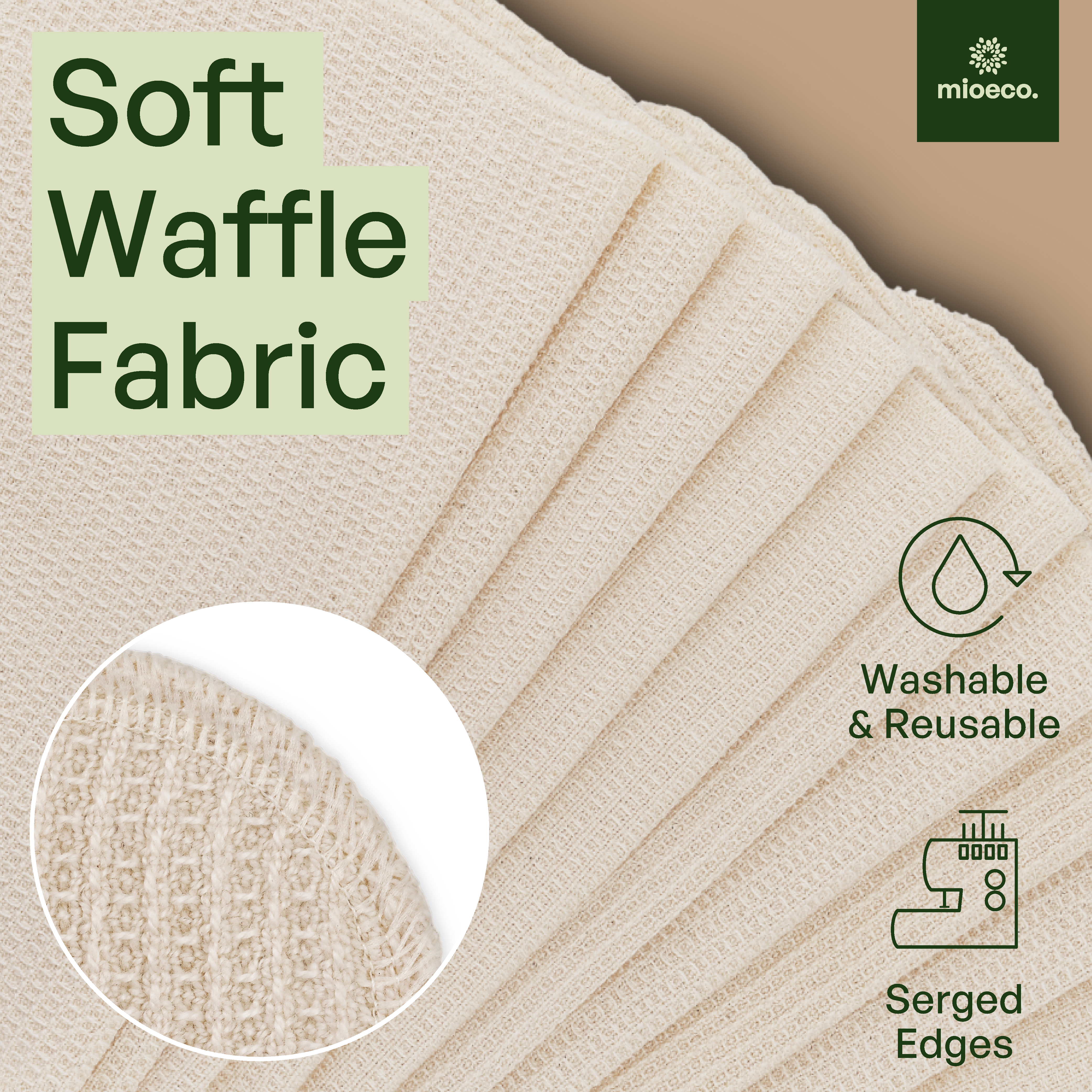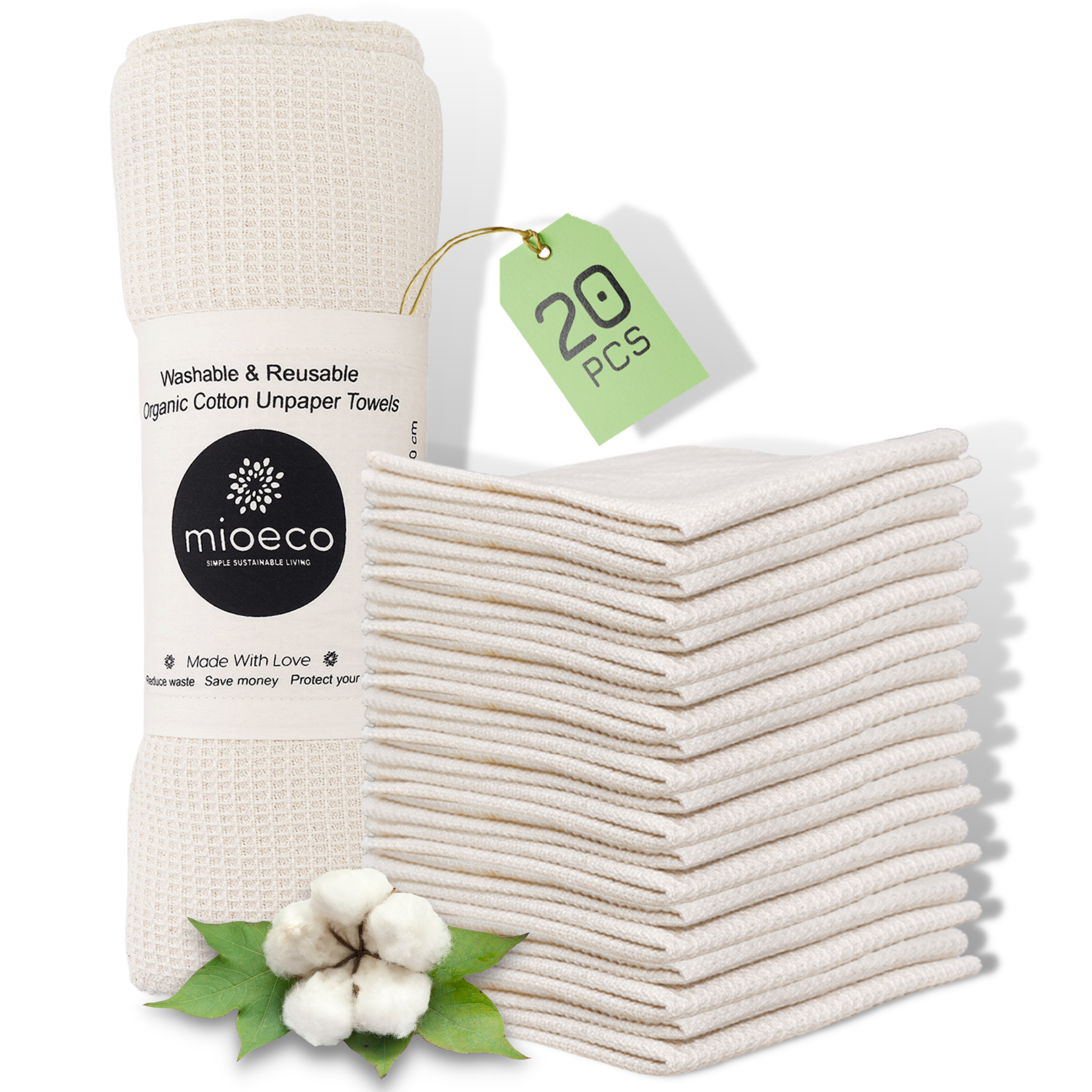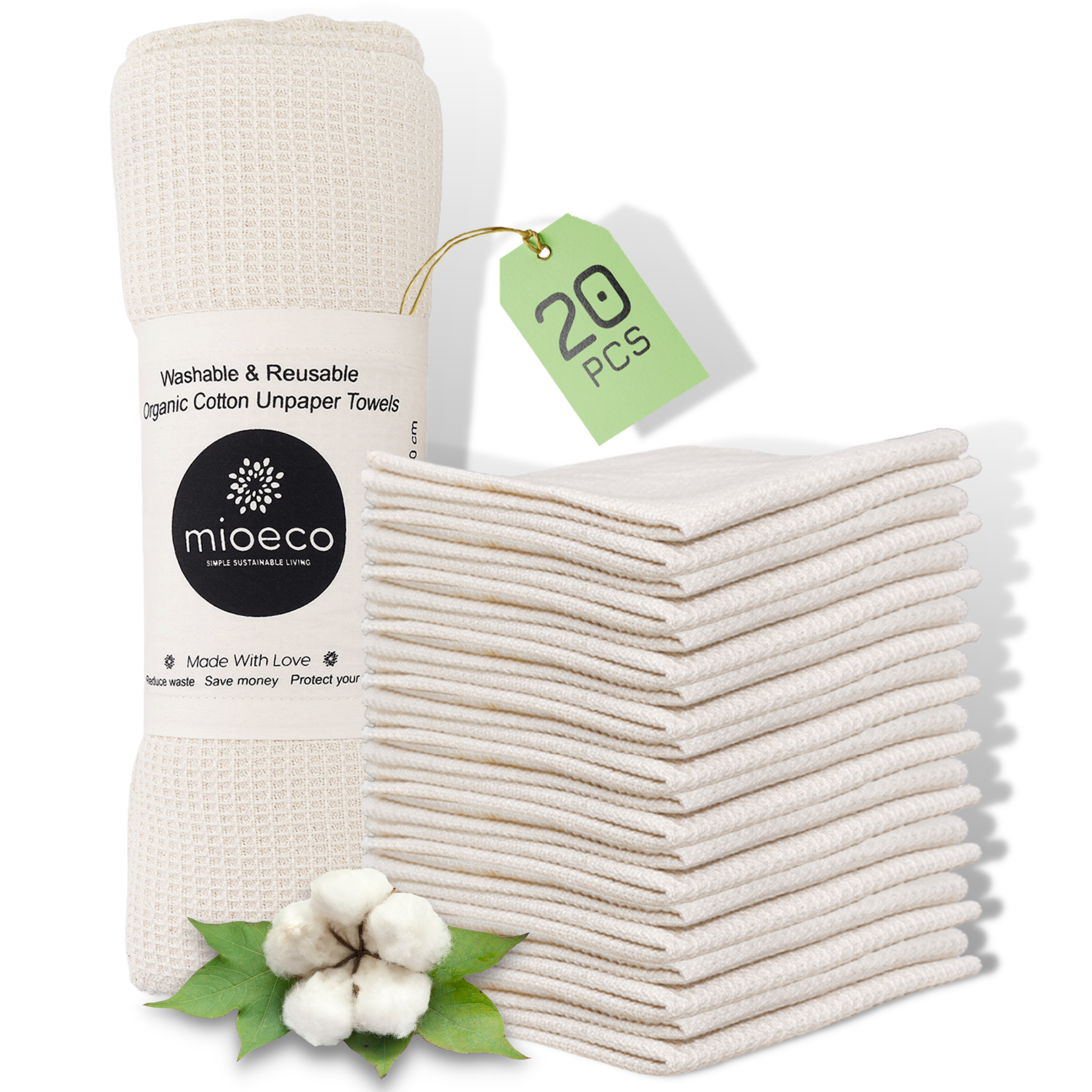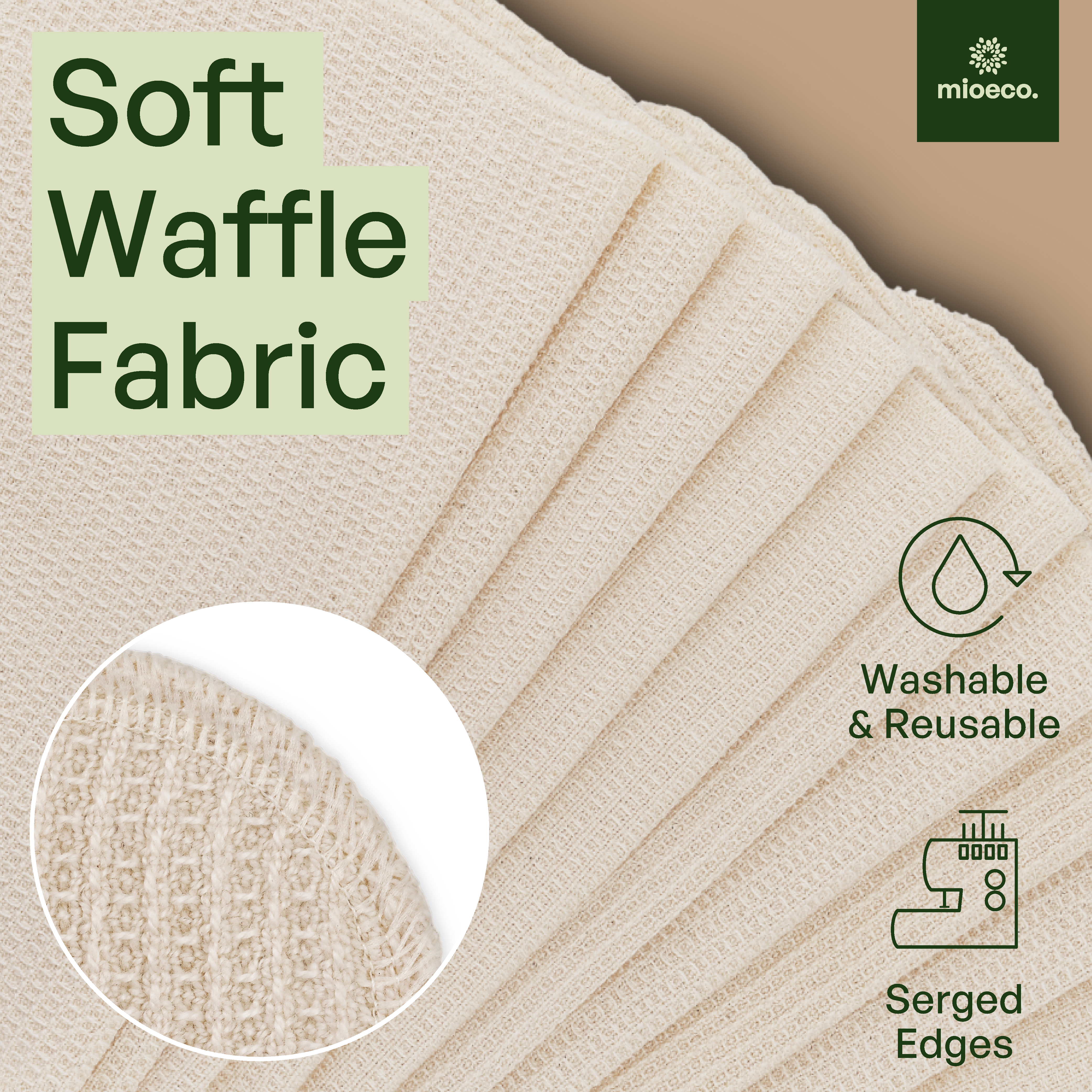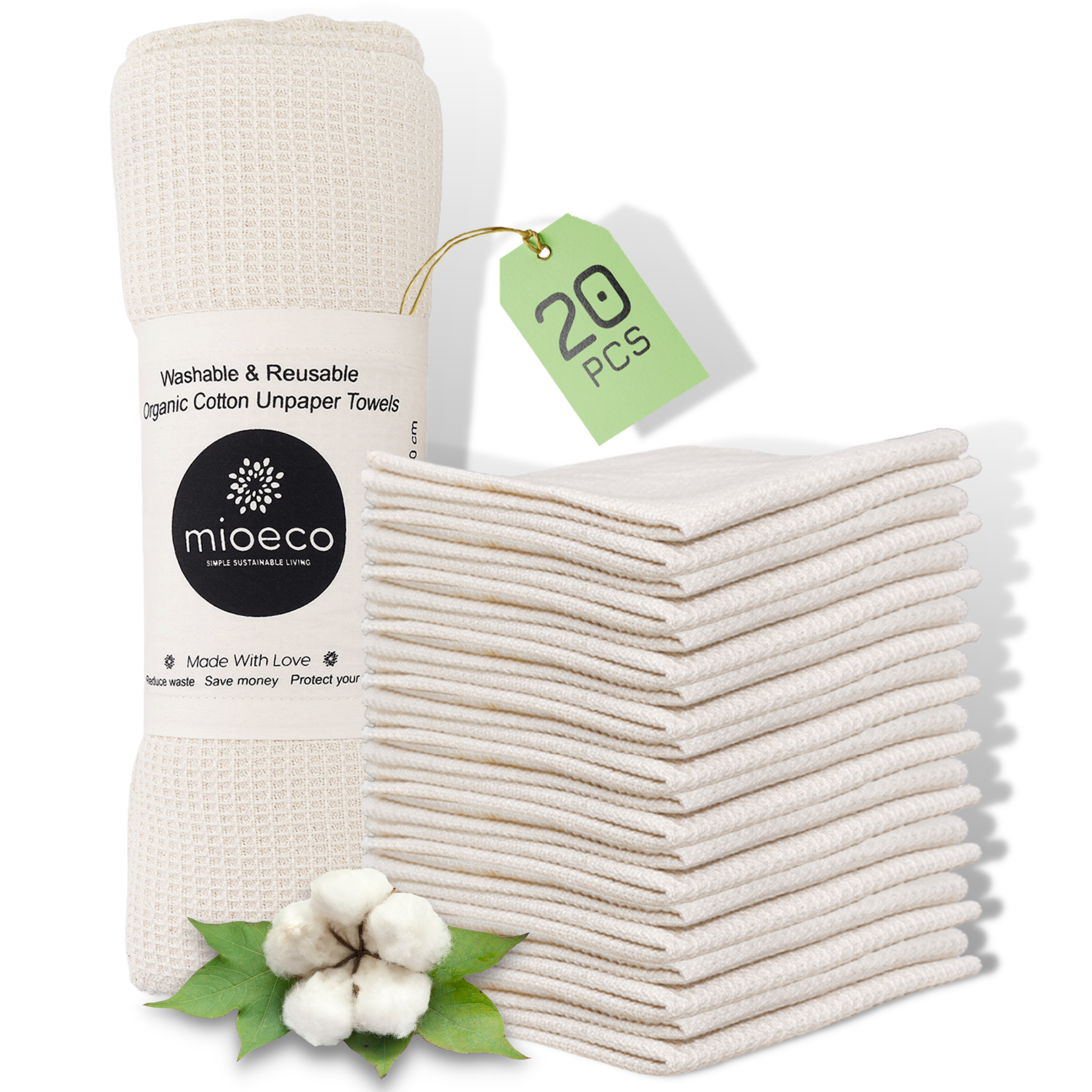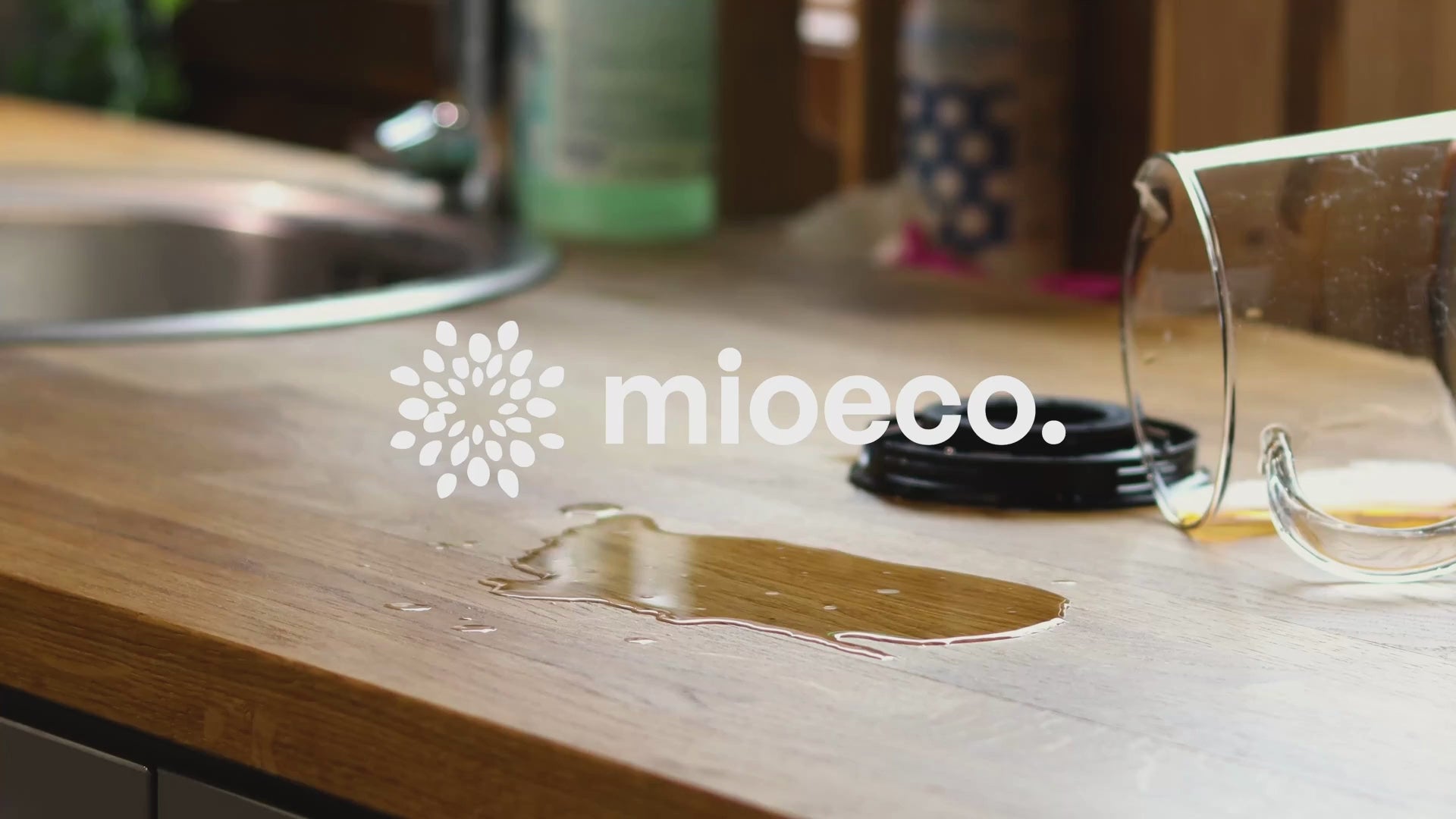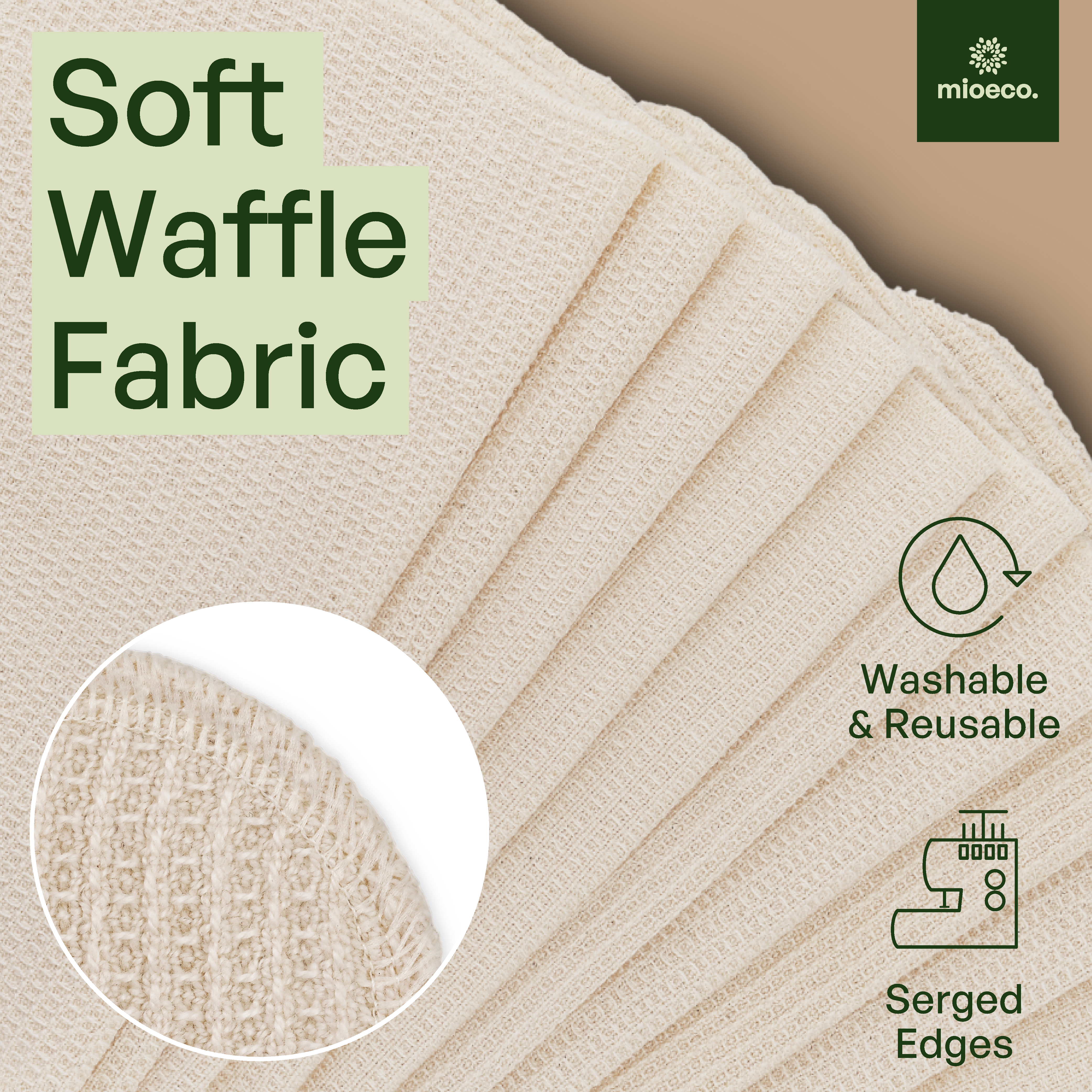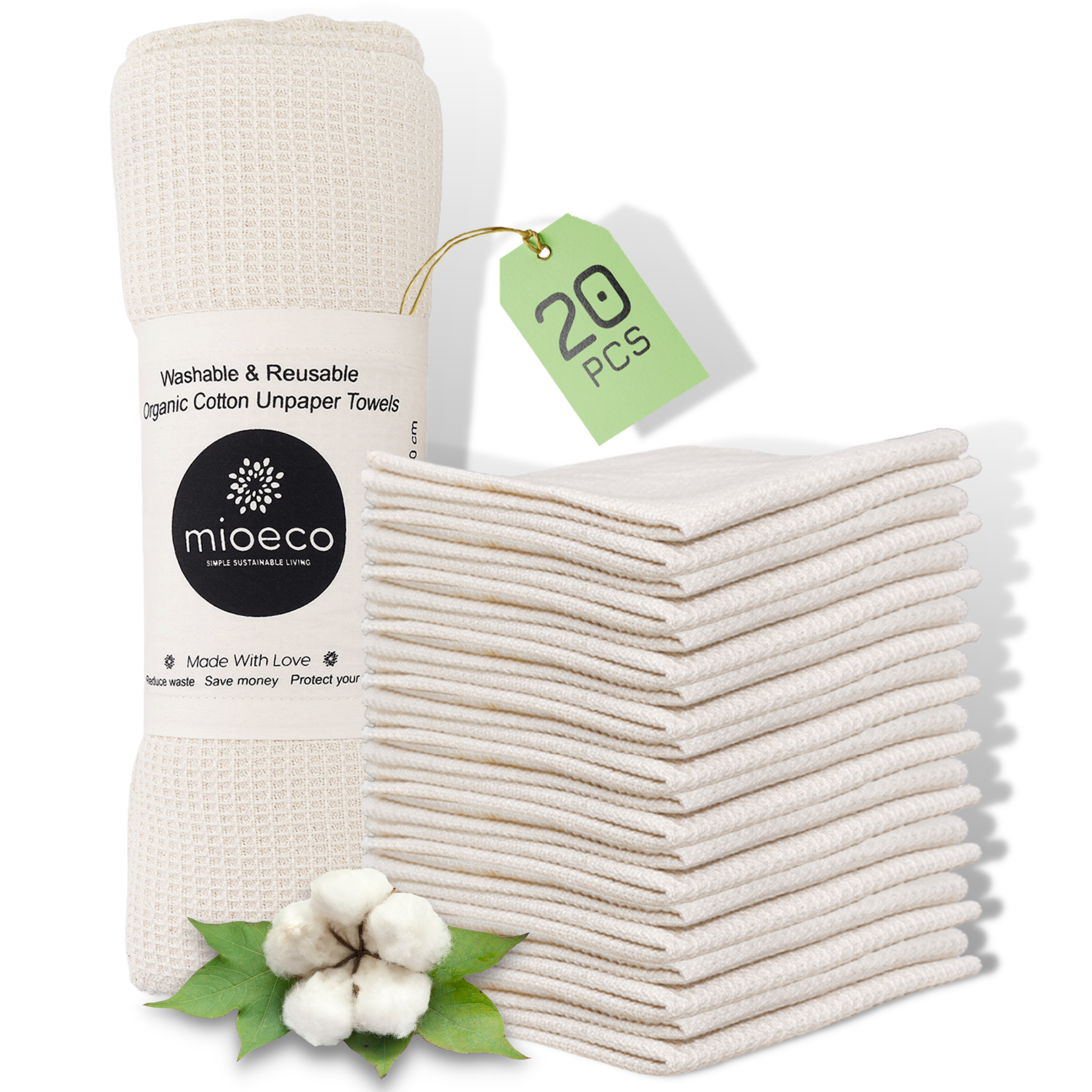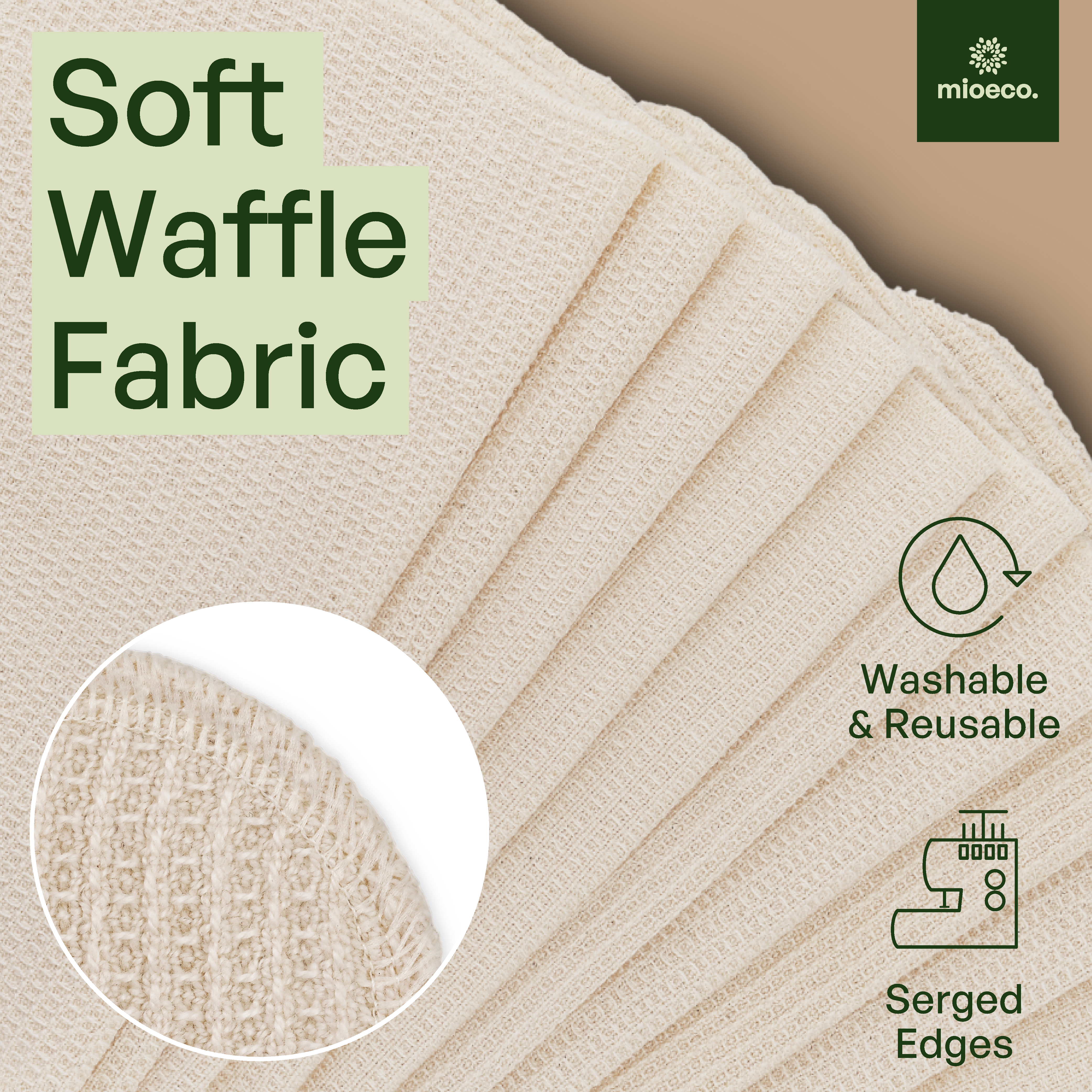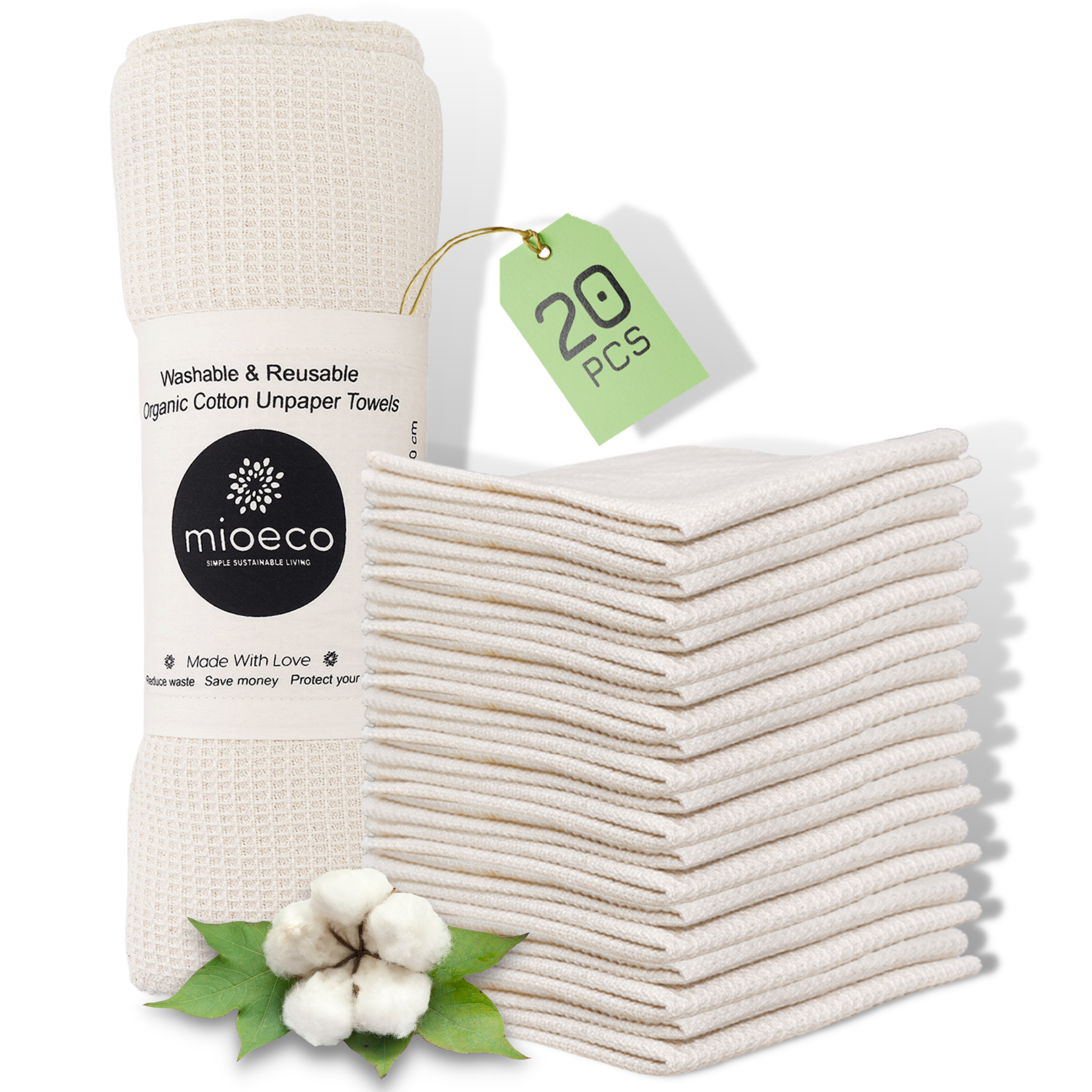 MioEco Organic Cotton Reusable Cloth Paper Towels
You'll love these bleach-free washable, reusable paper towels. An eco-friendly, zero-waste alternative to a regular paper towel that can last for years! Unlike other paper towels, the MioEco biodegradable paper towels absorb spillages and mess far easier. You can simply wash them and use them again and again! 
They are made from 100% GOTS (Global Organic Textile Standard) certified organic cotton in a fair trade certified factory. These towels are strong, making them ideal for cleaning up messes large and small. The size is approximately 10 x 12 inches so you can also use them as napkins or even as hand towels in the bathroom. The neutral earthy colour means that they look great handing on racks in your kitchen as well.
By using these cotton paper towels you don't have to worry about remembering to buy paper towels, you'll reduce waste and help save trees.
BECOME A RESELLER
Interested in joining our wholesale team to feature Amazon's
top-selling products in your online or brick-and-mortar
store? Great! We'd love to chat with you.
Blog posts
Most products out there, marketed as eco-friendly are not truly sustainable. There remains only very few choices we can make for gift choices.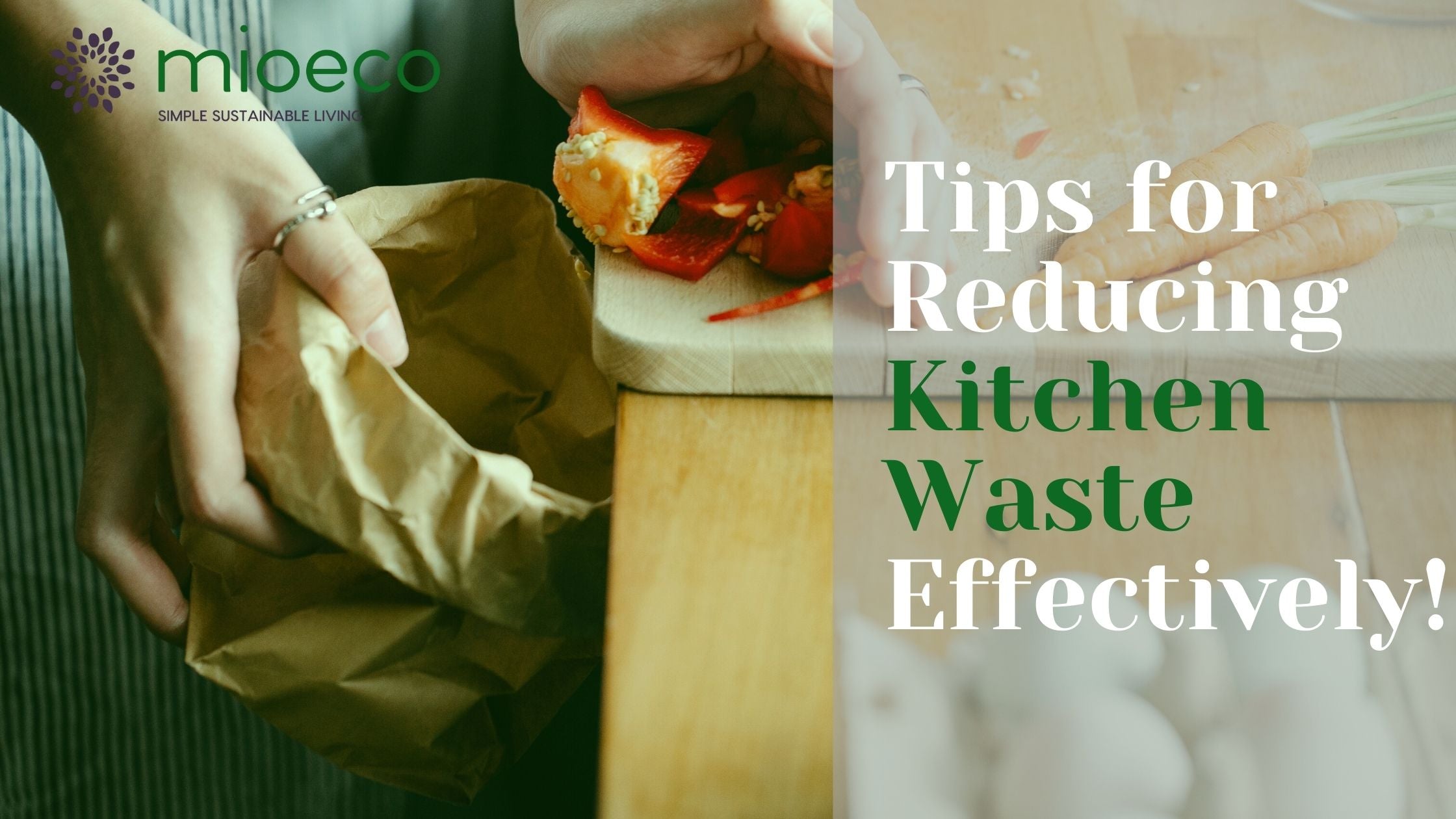 When you are a full-time working mom of two, managing kitchen waste can be quite a hectic job of its own. Especially when summers are around the corner. 
A lot of zero gifts are simply a form of consciously living without leaving a negative impact. In the spirit of saving our planet, here are our 20 zero waste gifts for a stress free and plastic free present preparation.