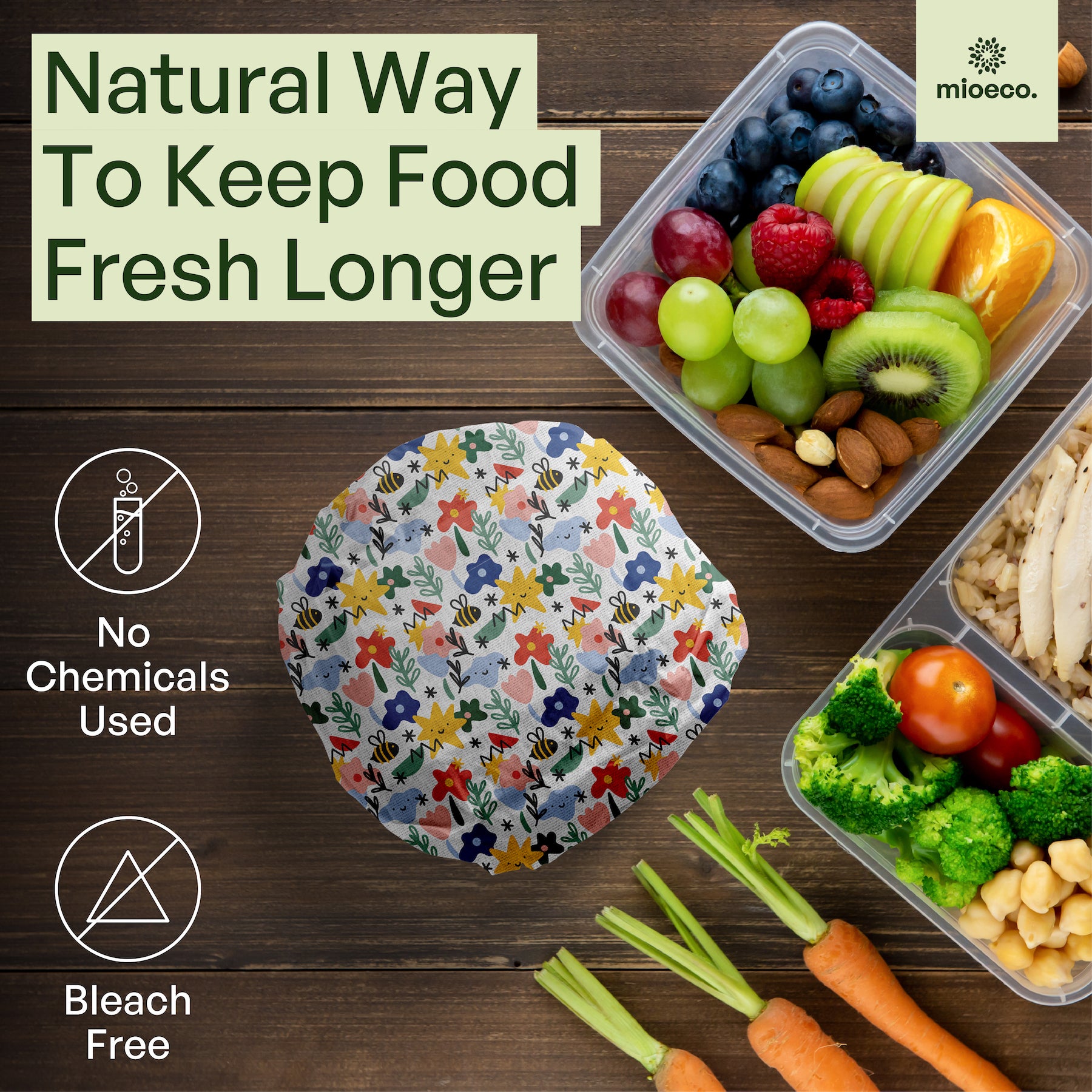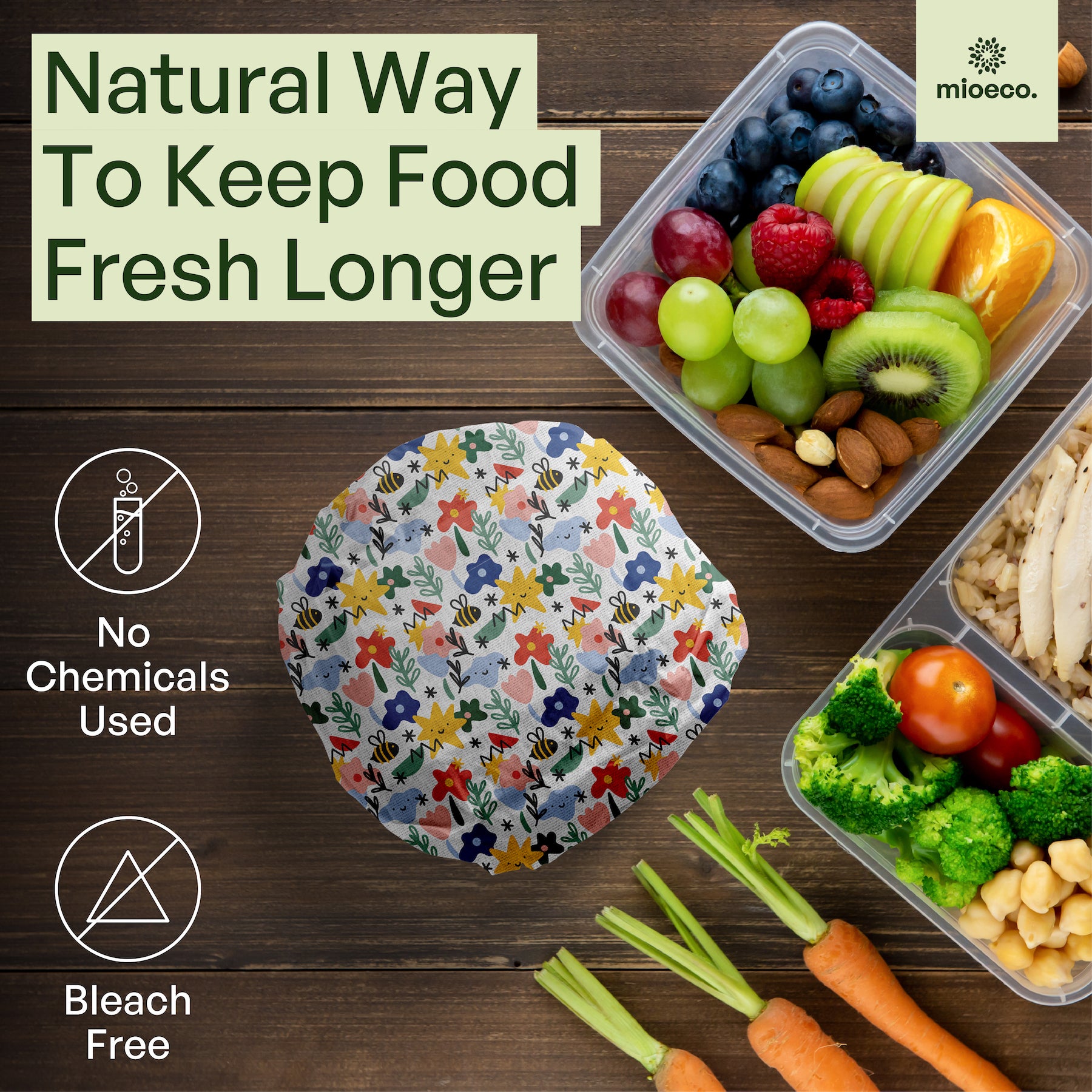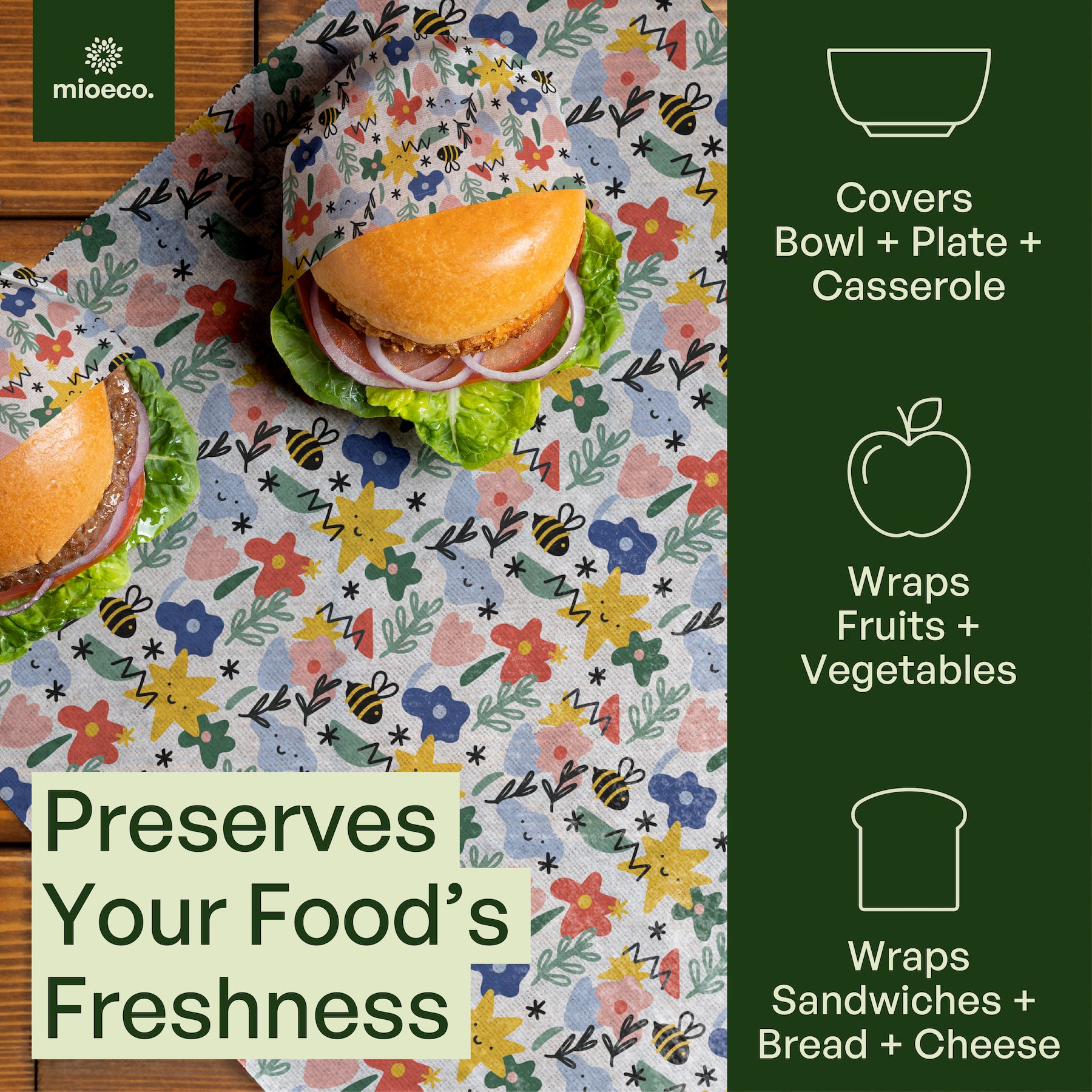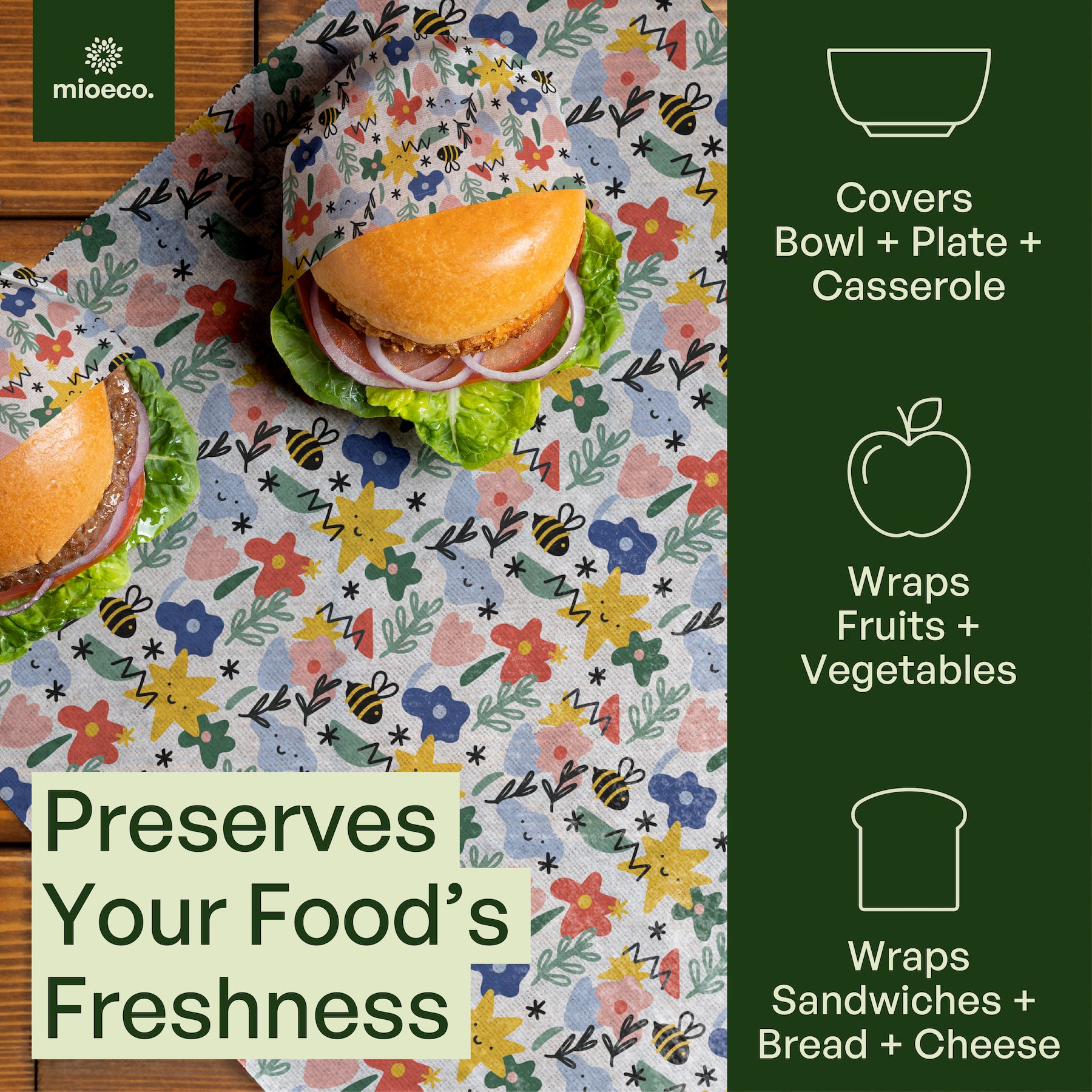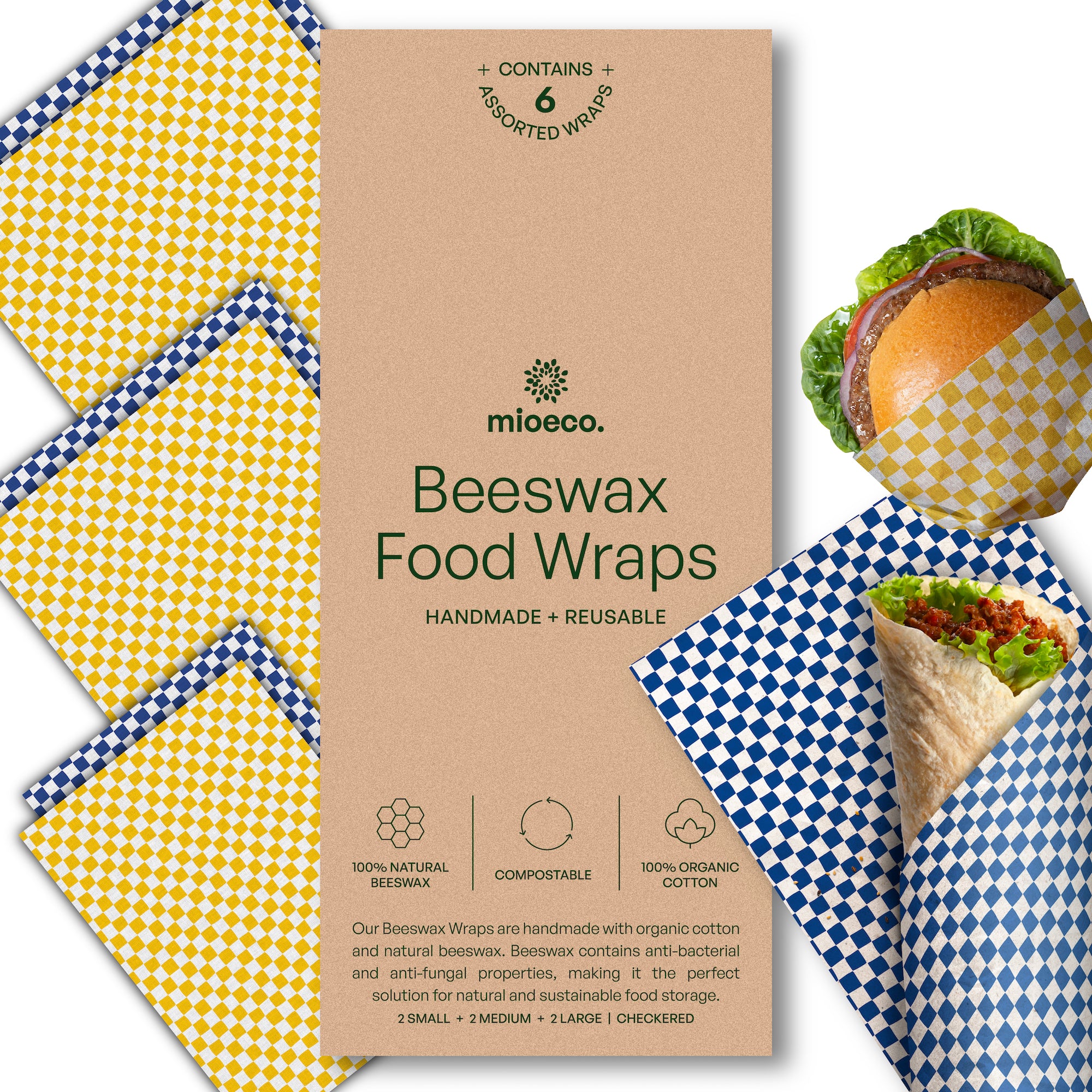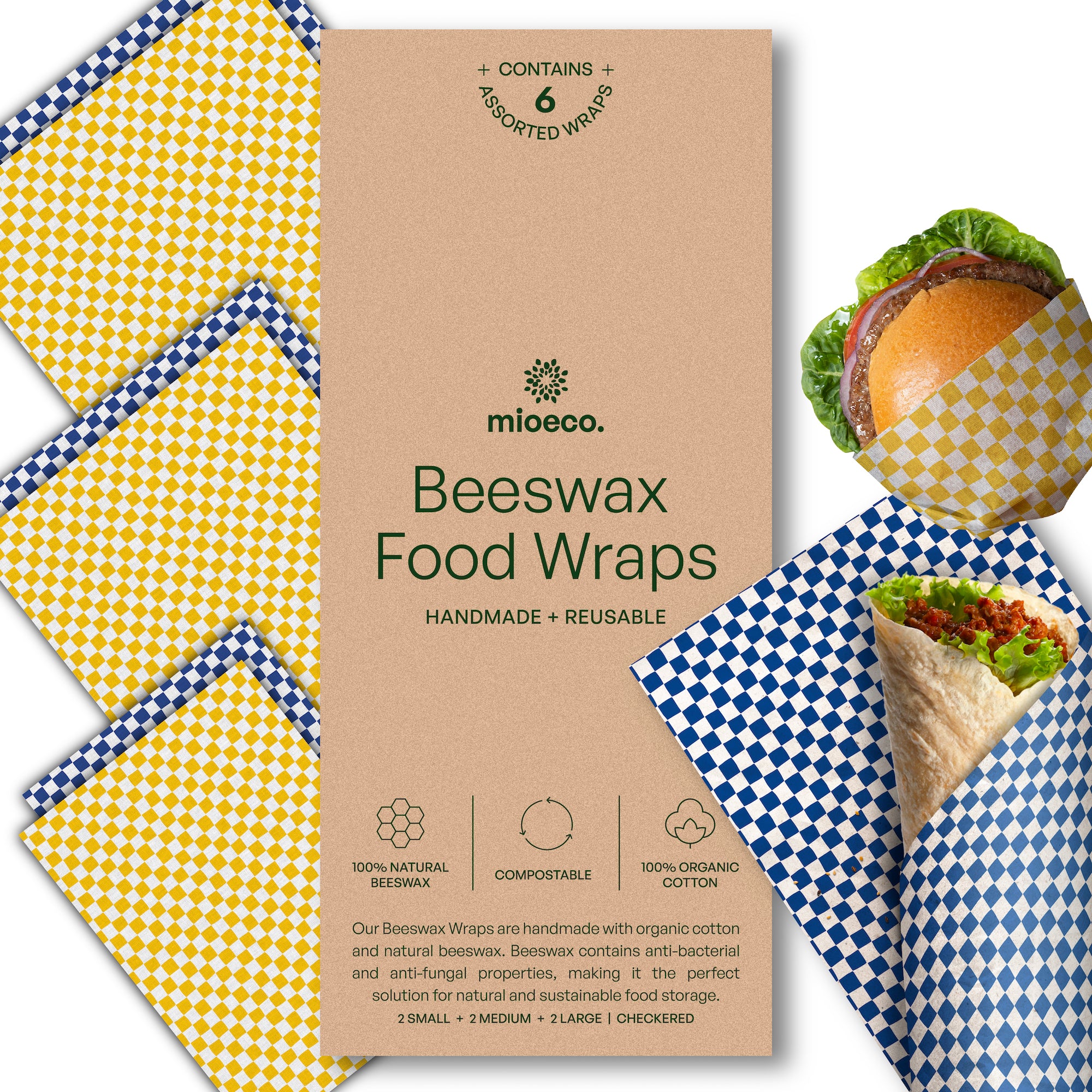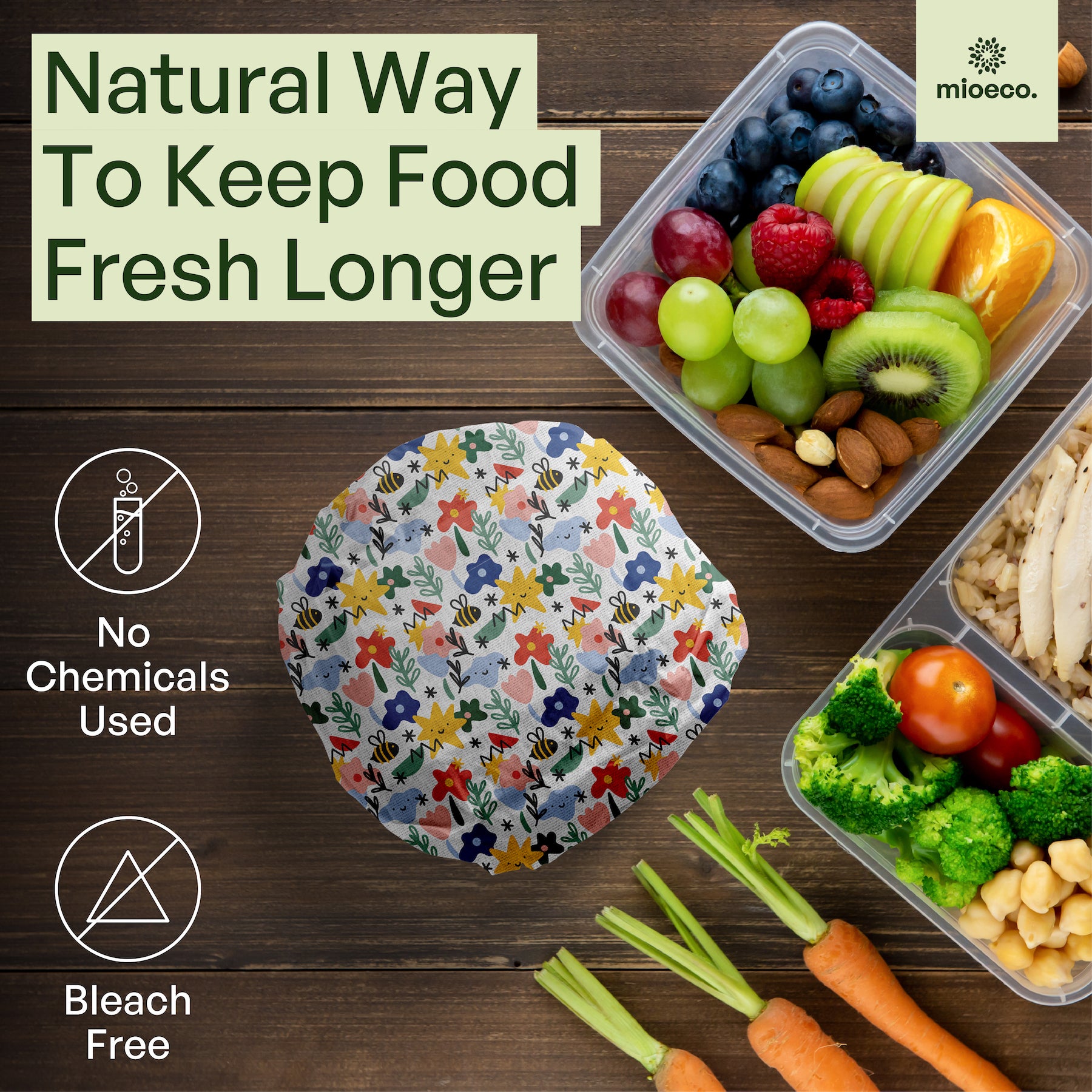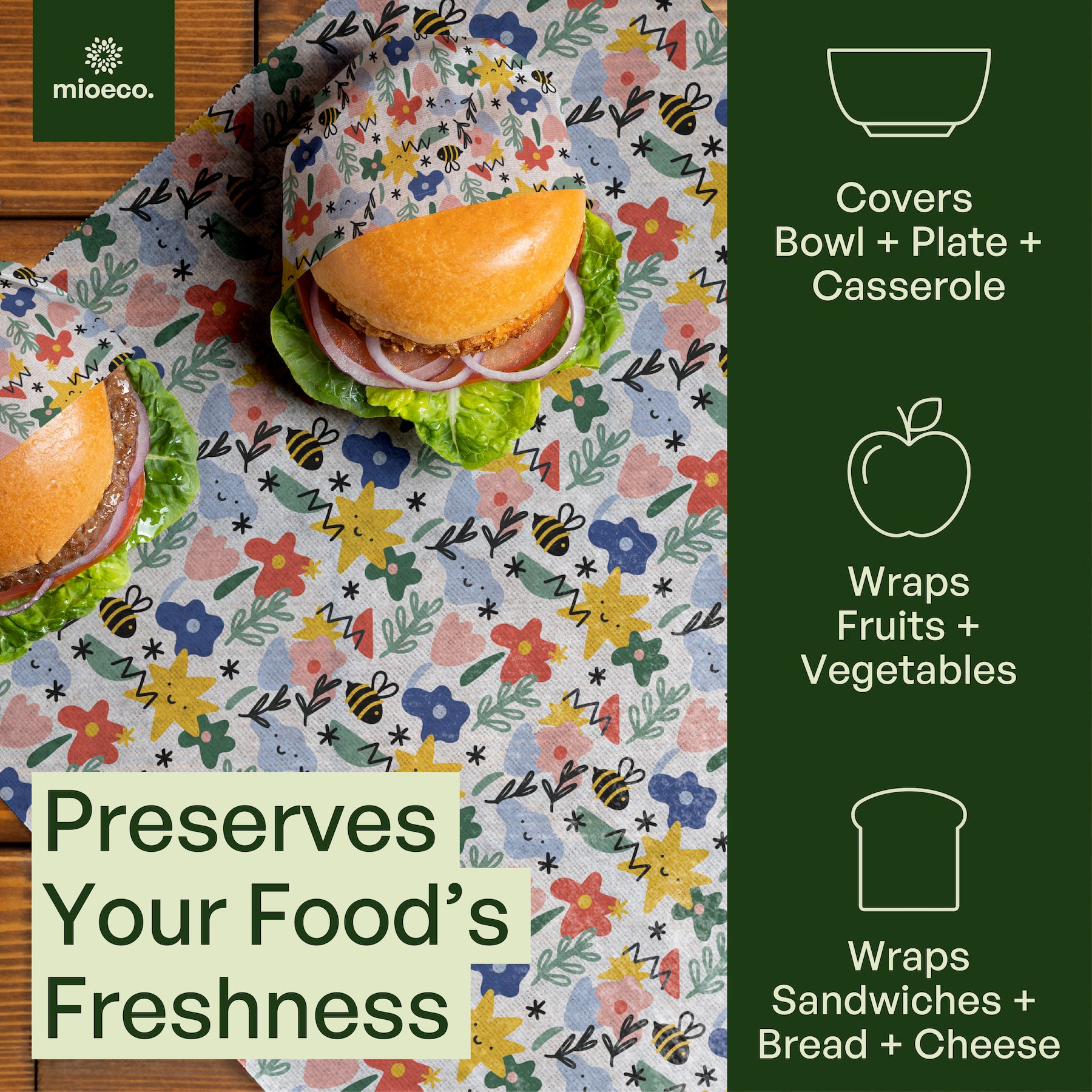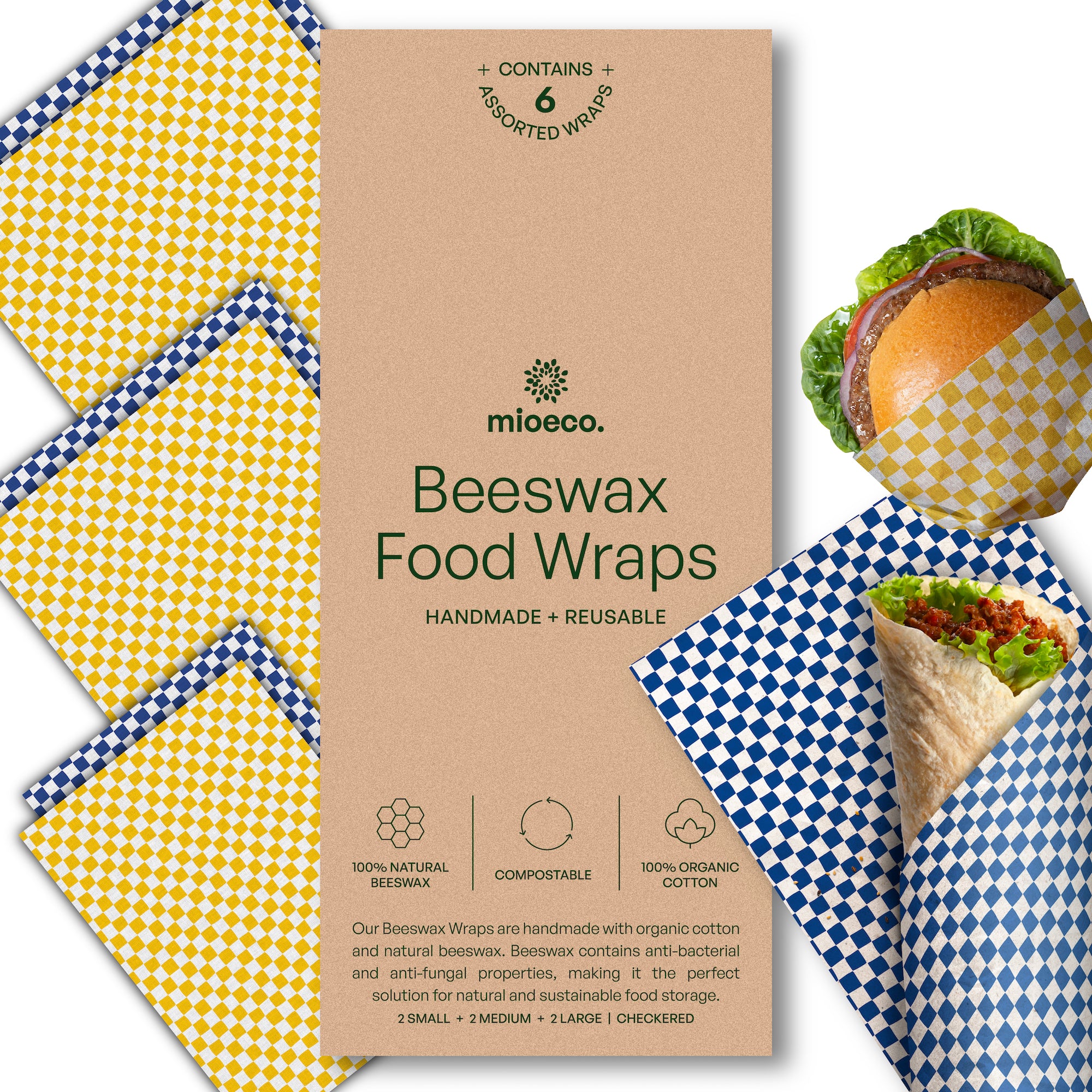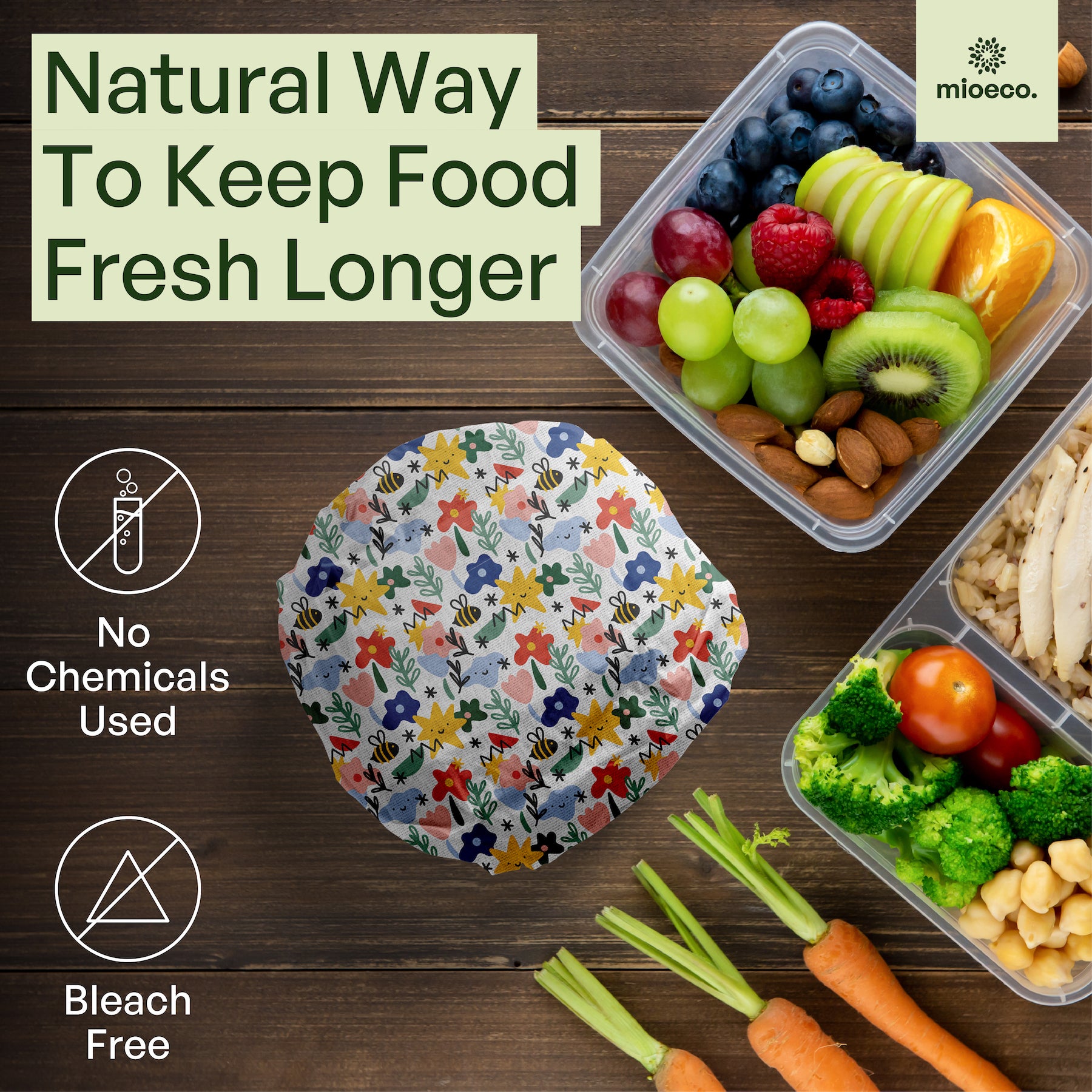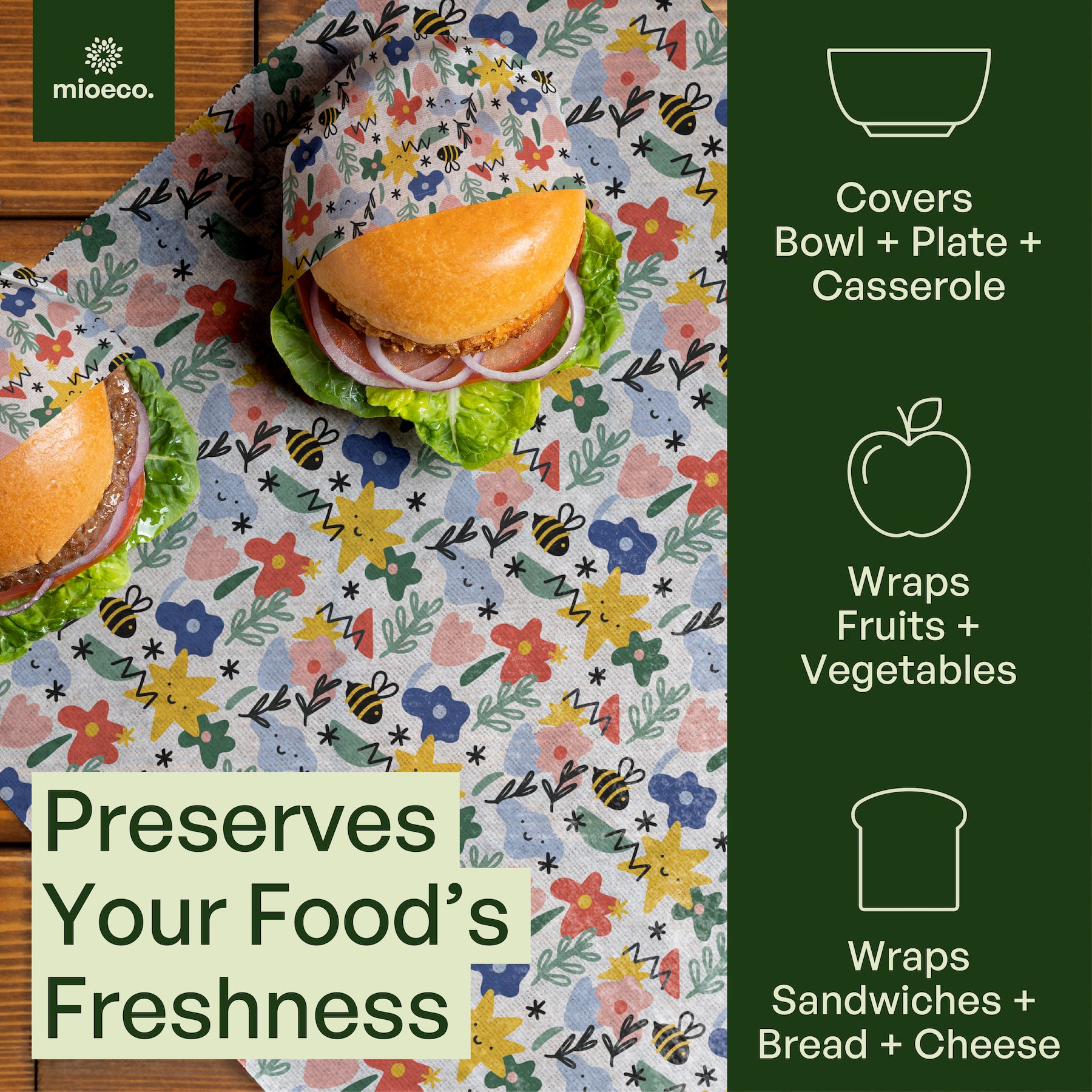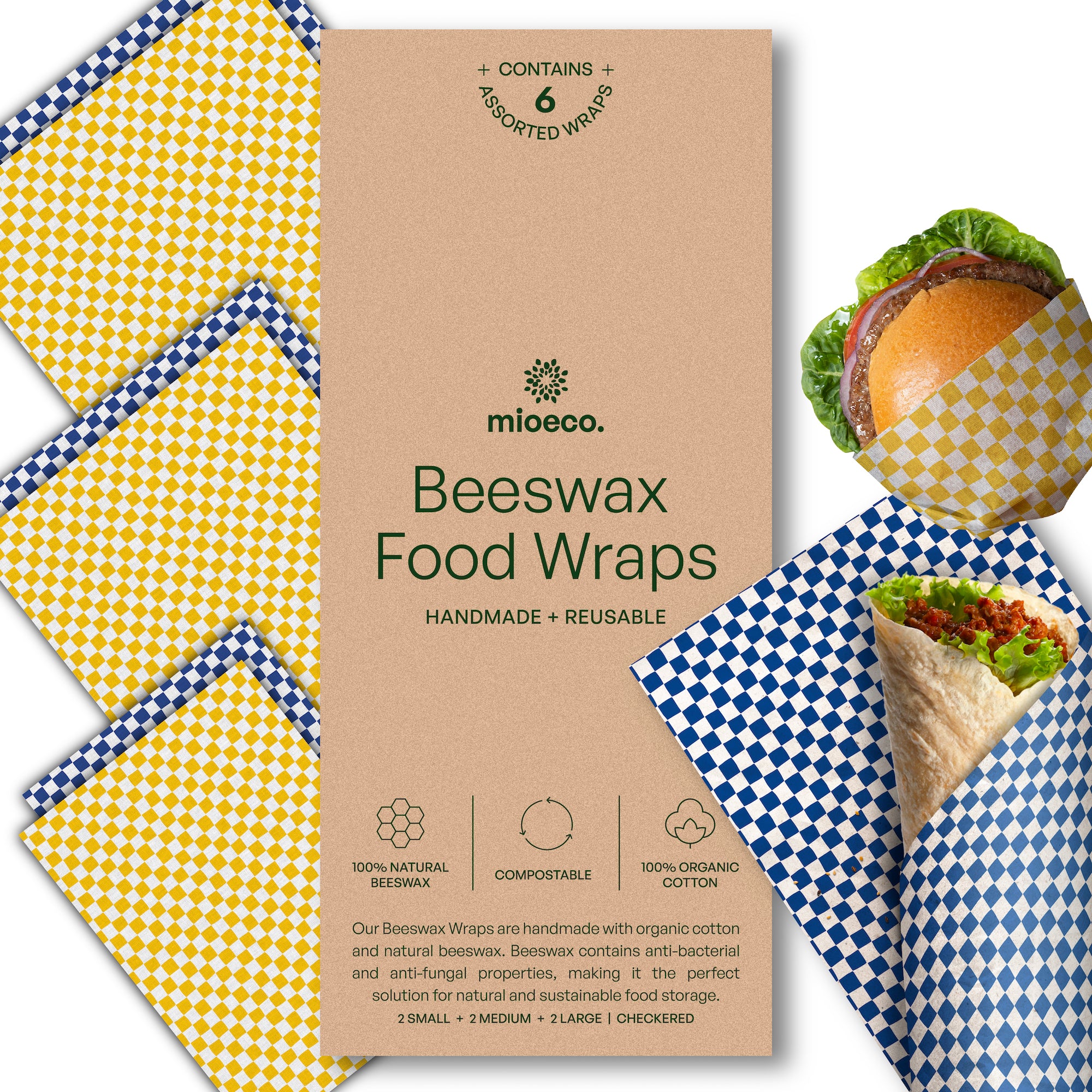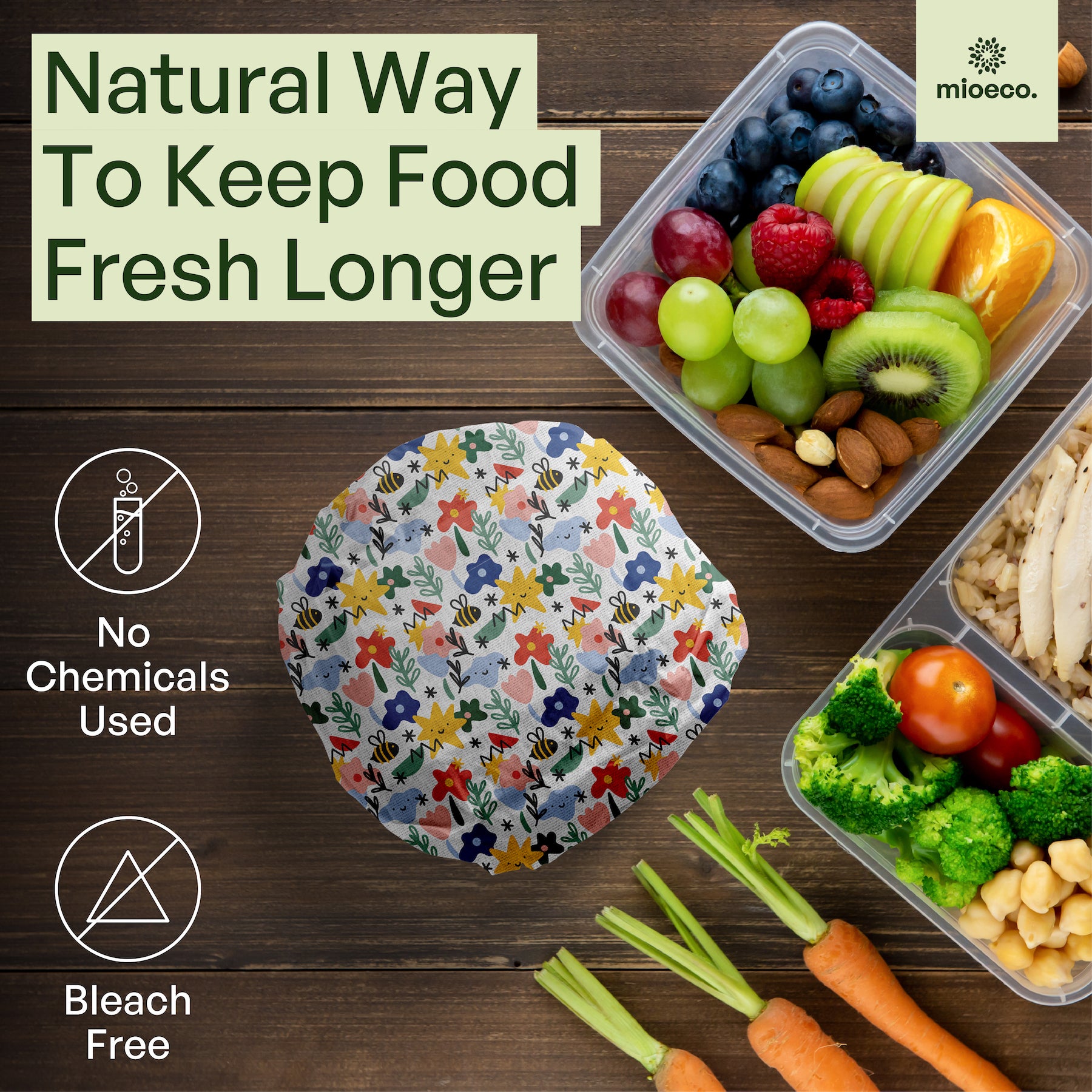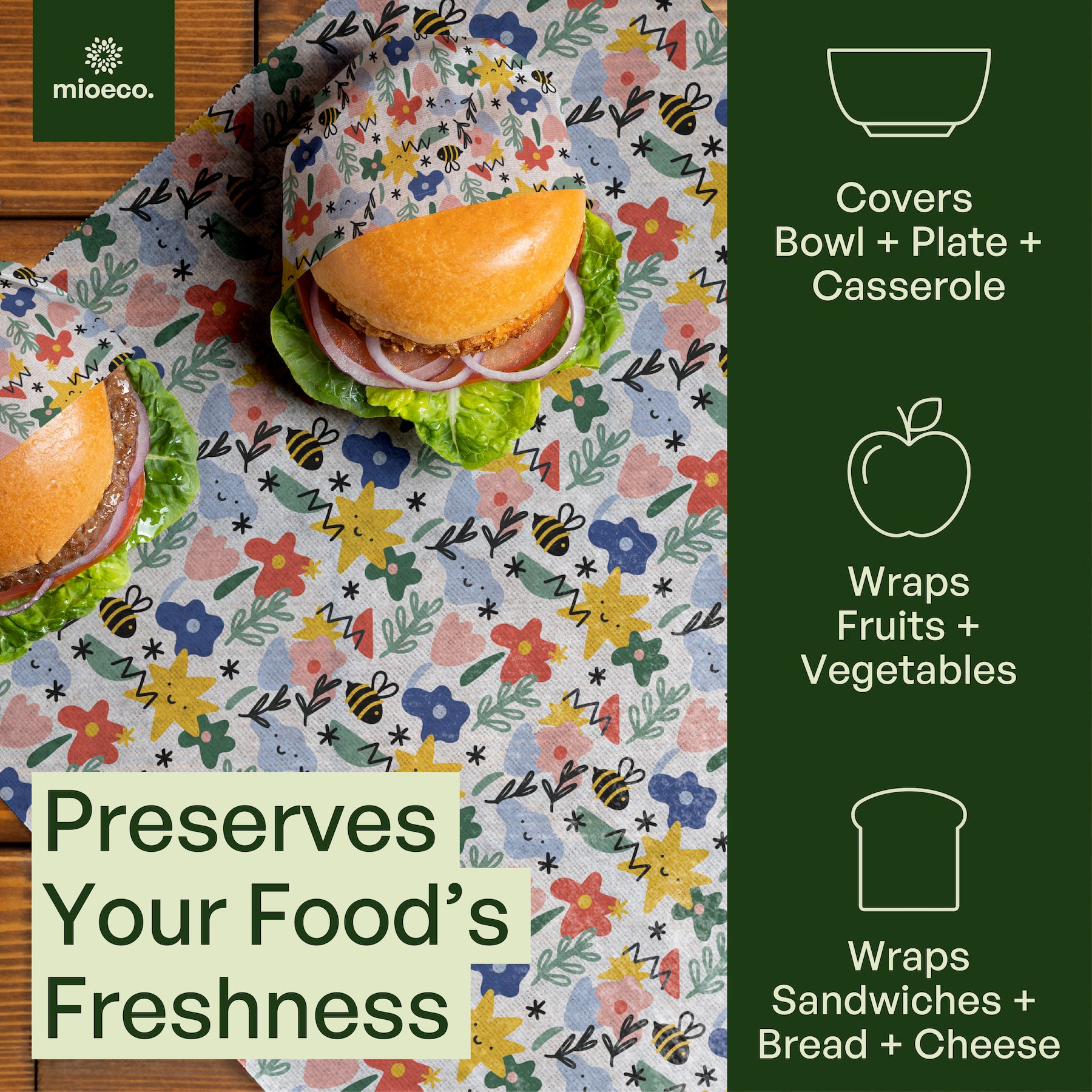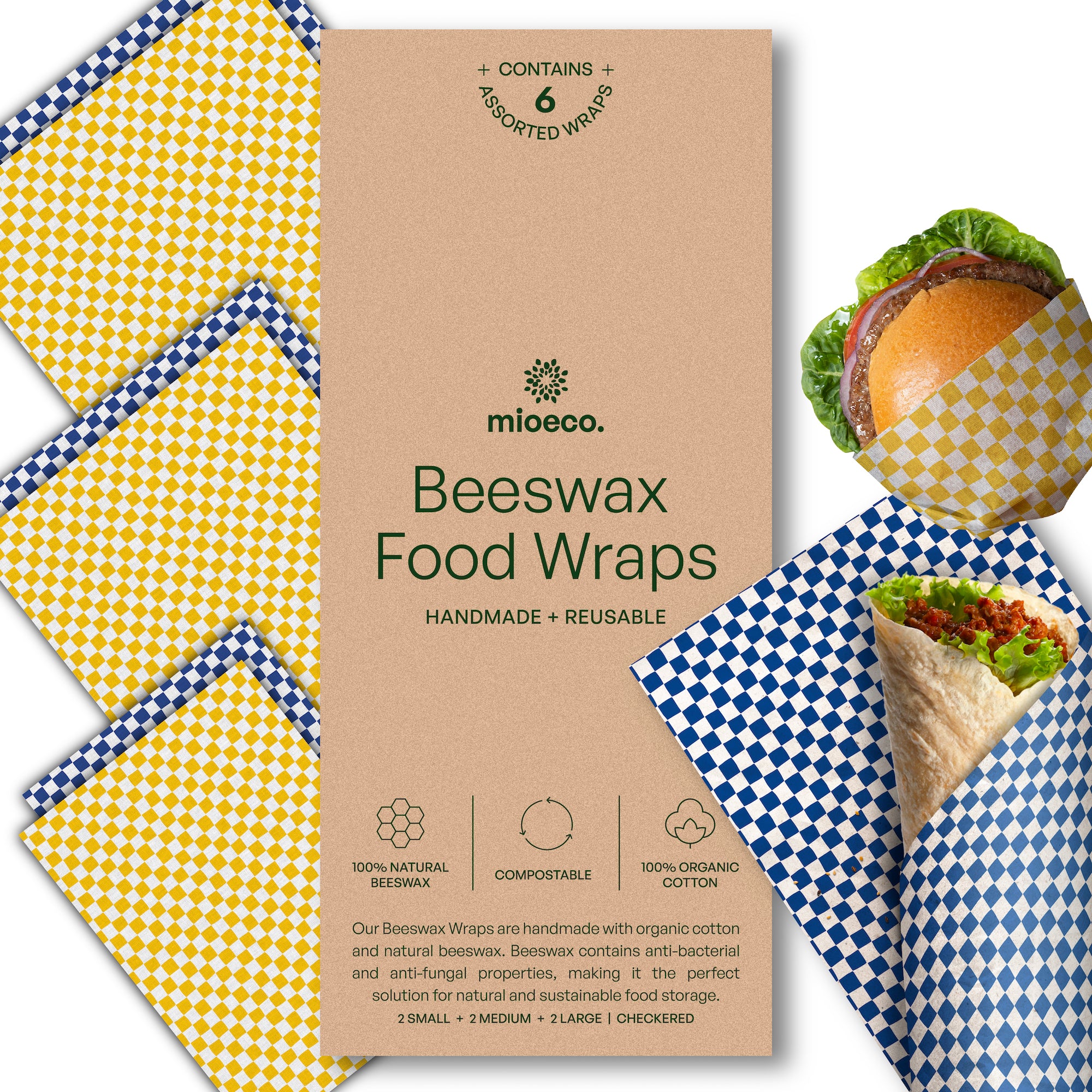 Mioeco Beeswax Food Wraps
MADE FROM NATURAL INGREDIENTS: MioEco's Beeswax Food Wraps are made from 100% pure organic & natural ingredients which include organic cotton cloth, beeswax, 3 resins + coconut oil. Moreover, our Bees Wrap eliminates single-use plastic and keeps your food fresh. You can also gift this organic and best-quality product to your loved ones.

OPTIMAL SIZE: Our beeswax food wrap comes in 6 packs having 3 different sizes. You get 2 small sizes (7" x 8"), 2 medium (10" x 11"), and two large (13" x 14"). These various sizes having multiple wraps help you to use it on almost everything. From covering peeled fruits, cheese, and baked foods to bowls or pans, MioEco has got you covered.

PLASTIC AND SILICONE FREE: Our bees wraps are made with natural ingredients which make them nontoxic and safe. Our wraps are tested nationally, and they fulfill the standards of safety. We follow the principle that good food deserves good care.

SECURE SEAL FOR FRESHER FOOD: While other wraps are difficult to stick, our MioEco's reusable beeswax food wraps can be easily used to seal your food, bowls, or pans by using the warmth of your hand. Once back to normal temperature, these wraps will hold their shape keeping your food fresh and healthy.

QUALITY GUARANTEE. Our customer service team stands to provide our consumers with effective and efficient responses to any questions or concerns. Try our wraps and feel the quality difference of MioEco's Organic Reusable Beeswax Food Wraps.
BECOME A RESELLER
Interested in joining our wholesale team to feature Amazon's
top-selling products in your online or brick-and-mortar
store? Great! We'd love to chat with you.
Blog posts
Most products out there, marketed as eco-friendly are not truly sustainable. There remains only very few choices we can make for gift choices.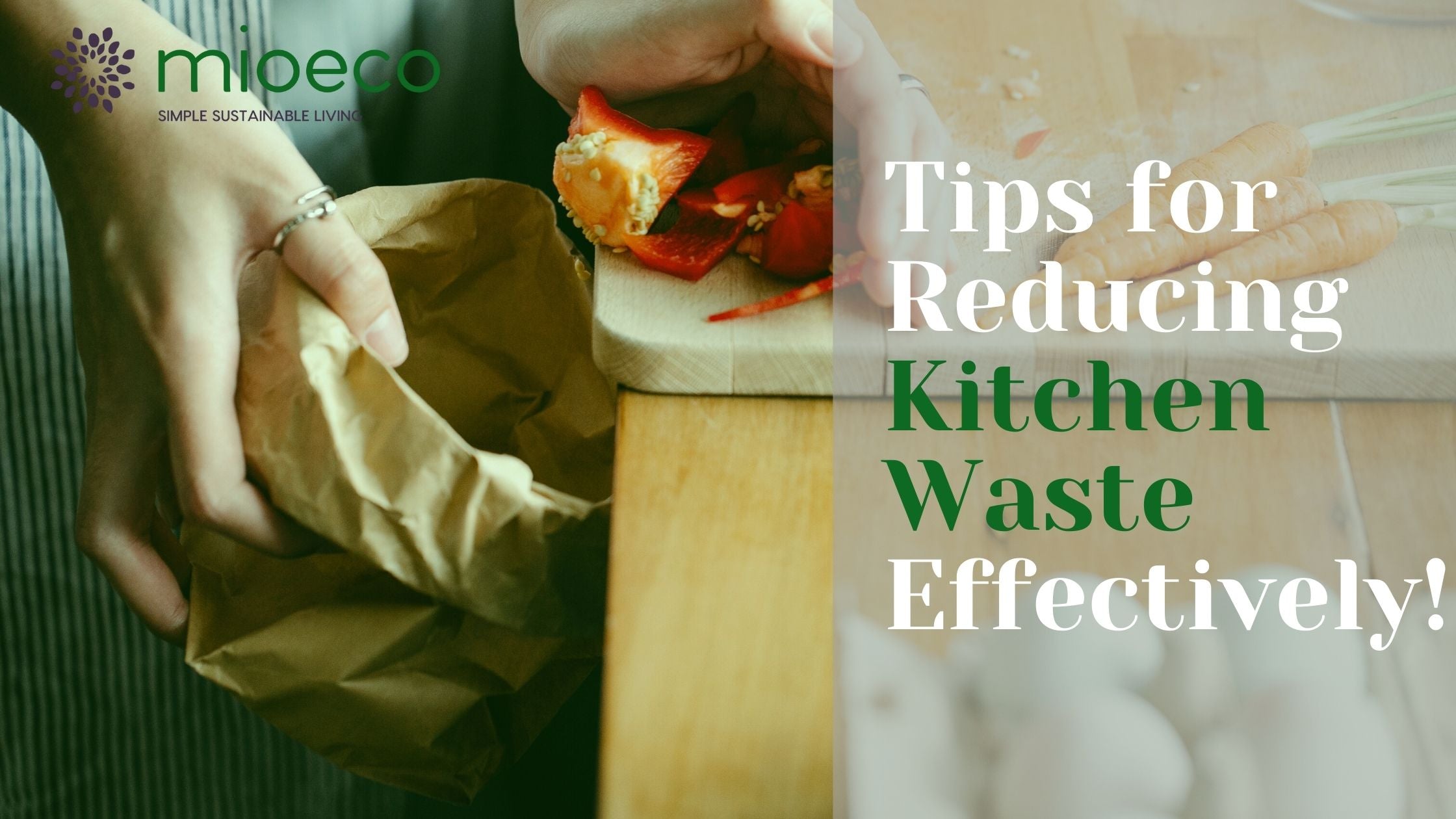 When you are a full-time working mom of two, managing kitchen waste can be quite a hectic job of its own. Especially when summers are around the corner. 
A lot of zero gifts are simply a form of consciously living without leaving a negative impact. In the spirit of saving our planet, here are our 20 zero waste gifts for a stress free and plastic free present preparation.